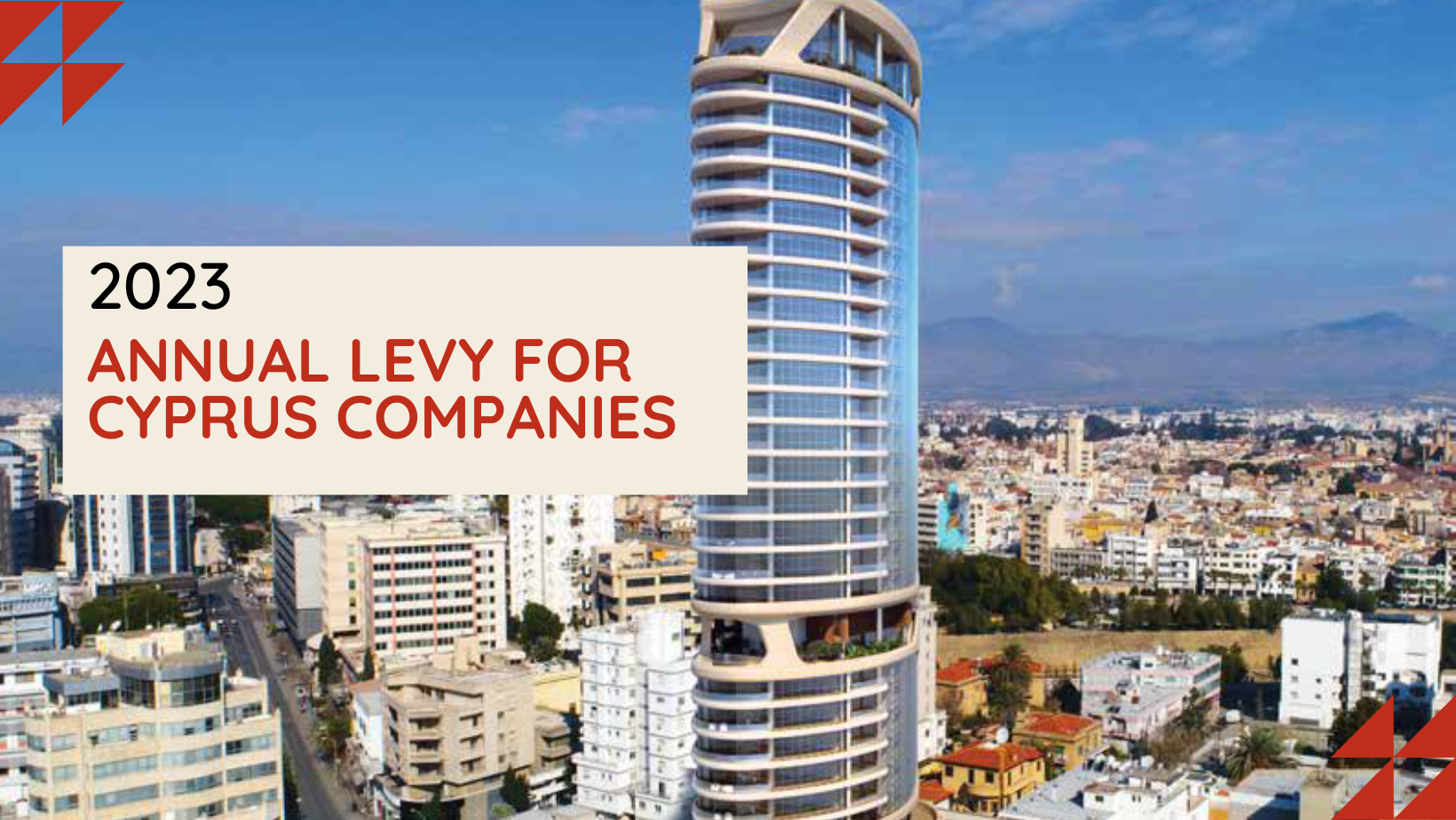 Annual levy for Cyprus Companies for year 2023
As statutorily required, Cyprus registered companies must pay an annual company fee at the Department of the Registrar of Companies (RoC) every year.
For the year 2023, the fee is payable the latest by 30th June 2023.
Τhe annual fee, as in previous years, is set at 350,00 / company and the fee can be paid through the JCC SMART website
https://www.jccsmart.com/e-bill/4888749Where the annual fee is not paid until the deadline set by the Companies Law, penalties are added to the basic fee.
Remaining at your assistance for any clarifications you may require.
If you require assistance get in touch with us!
+357 22 424096
---
Ετήσιο τέλος  εταιρειών για το έτος 2023
Σύμφωνα με το νόμο, οι εγγεγραμμένες εταιρείες της Κύπρου πρέπει να καταβάλουν το ετήσιο τέλος εταιρείας στο Τμήμα του Εφόρου Εταιρειών (RoC) κάθε χρόνο.
Για το έτος 2023, η πληρωμή πρέπει να καταβληθεί το αργότερο μέχρι τις 30 Ιουνίου 2023.Το ετήσιο τέλος,  όπως και τα προηγούμενα χρόνια, ορίζεται στα €350,00 / εταιρεία και η πληρωμή μπορεί να γίνει μέσω της ιστοσελίδας JCC SMART
https://www.jccsmart.com/e-bill/4888749Σε περίπτωση μη καταβολής του ποσού μέχρι την ημερομηνία που ορίζεται από τον περί Εταιρειών Νόμο το τέλος αυξάνεται με την προσθήκη επιβάρυνσης.
Εάν χρειάζεστε βοήθεια, επικοινωνήστε μαζί μας
+357 22 424 096